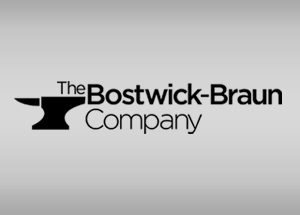 Know Your Retailer – The Bostwick-Braun Edition
Bostwick-Braun is a wholesale hardware distributor, one of the largest and oldest in the Midwest located in Toledo, OH. For over 160 years, they've assisted stores with supply needs, business services, guidance and advice.
Bostwick-Braun was founded in 1855. It has evolved and prospered because of the hard work, dedication and integrity of the people who make up the company. From the top down, every person at Bostwick-Braun has a stake in its success and each individual is empowered to react to customers' needs. This level of personal service has been the foundation for a company that continues to grow and excel in this industry.
The Wholesale Hardware Division of The Bostwick-Braun Company is a proven leader in customer service and program implementation for any size retail business.  They offer over 45,000 in-stock SKUs and thousands of other vendor offerings through their drop ship program; one size does not fit all!
They are one of the few wholesaler companies 100% employee-owned.  The Bostwick-Braun Company is also ISO Certified.
Over the past several years, The Bostwick-Braun Company has acquired several other distributors and specialty industrial companies including Southern Hardware, Steel City Products, Blackstone Supply, Columbus Fasteners Company and JMC Sales. www.bostwick-braun.com/
– Your Presidents Council Team