With our unique positioning in the industry, we are able to offer distinctive opportunities.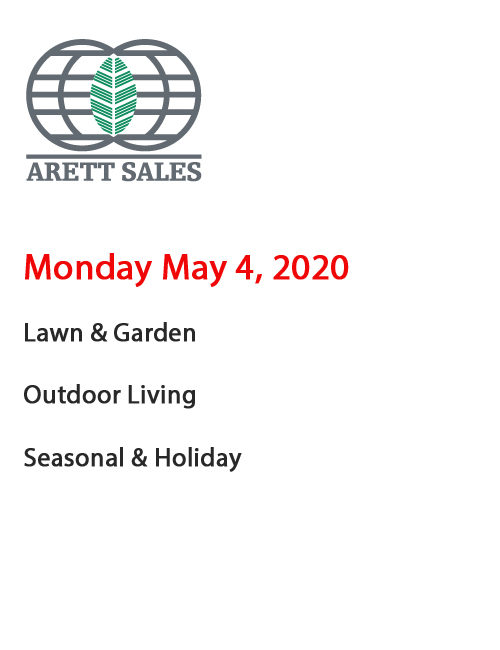 NHS – Arett
Arett Sales is scheduling video conference meetings (via Skype, Zoom or Microsoft Teams) on
Monday, May 4, 2020 OR on a date that is convenient for you!
Please make sure your product category is listed below under Product Description.
---
ABOUT ARETT SALES:
Arett Sales Corporation is a leading US lawn, garden, home and outdoor living distributor covering the Northeast, Mid Atlantic and Midwest, and focused on providing extraordinary service to its retail customers. Arett Sales is currently a $150 million company with headquarters in Pennsauken, New Jersey and warehouses with over 600,000 sq. ft. in Bristol, Ct. and Troy, OH. Arett's private label brands/divisions include Good Tidings, Terra Verde, Good Prod, and THE WORKS, and Greensmith Graphics.
Product Description
Lawn & Garden
Outdoor Living
Seasonal & Holiday
Questions?
Do you have questions to our Buying Day meetings?