With our unique positioning in the industry, we are able to offer distinctive opportunities.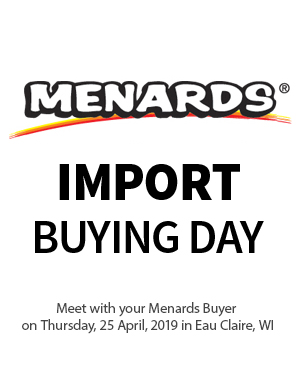 MENARDS IMPORT Buying Day
+ + FOR NON-U.S. COMPANIES ONLY + +
All non-U.S. exhibitors will have space available to set-up product on the afternoon of 24 April, 2019 for their meeting on the morning of 25 April, 2019. Buyers of their product(s) will be available to meet for whatever length of time they deem necessary.
Questions?
Do you have questions to our Buying Day meetings?