2018-05-30 Home Depot Canada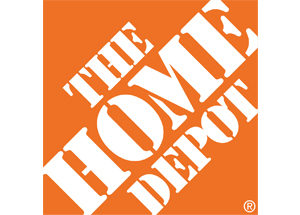 Home Depot Canada BUYING DAY
Wednesday, May 30, 2018
---
Exclusive 20 minute face-to-face meetings by appointment only with Home Depot Canada near their corporate headquarters in Toronto, Ontario, Canada.
Home Depot Canada is looking forward to meeting prospective suppliers at The Home Depot Canada Buying Day on May 30, 2018.  Their merchants are always on the lookout for new and innovative products and programs.  To guarantee an individual 20 minute meeting with the appropriate buyer, simply complete your registration below.
---
PLEASE READ BEFORE YOU REGISTER:
NO distributors
Through a pre-event questionnaire made available upon registration, suppliers will be expected to share their knowledge of the market for their product category and how their product fits within it and The Home Depot's assortment.
---
About Home Depot Canada
The Home Depot Canada is the world's largest home improvement specialty retailer, with 182 stores across Canada and a thriving e-commerce business. Opportunities include providing innovative products for the entire network of Canadian stores, specific markets, specific stores, off-shelf programs, and Homedepot.ca
* * * If you are not selling to Home Depot Canada this is your opportunity to meet with them! * * *
---
Please follow these 3 easy steps to register:
CLICK on your Product Category below
FIND your product(s) in the Product Description section. If you don't see your product(s) or similar, try clicking around to other Product Categories, or please email Julie at julie@presidentscouncil.com.
ADD to your cart.
---
Cancellation Policy
Our cancellation deadline for this event will be April 30, 2018. No refunds are possible after APRIL 30, 2018. Substitutions are available at any time. Please contact us if you have questions.
---
No products were found matching your selection.