2017-12-06 Bostwick-Braun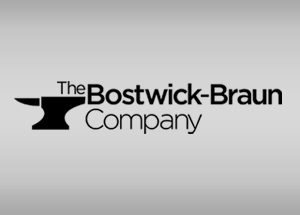 ---
REGISTRATION CLOSED
BOSTWICK-BRAUN BUYING DAY
Wednesday, December 6th, 2017
---
The Bostwick-Braun buying team will be holding their Buying Day on Wednesday, December 6th, 2017 to see NEW PRODUCTS & NEW VENDORS. Your 20-minute, one-on-one meetings will take place at their corporate headquarters in Toledo, Ohio.
---
BOSTWICK-BRAUN IS ONE OF THE OLDEST AND LARGEST WHOLESALE HARDWARE DISTRIBUTORS IN THE MIDWEST, supplying both retail and commercial/industrial customers throughout a 22-state region.
Established in 1855, they are Toledo, Ohio's third-oldest business. Bostwick-Braun is 100% employee-owned, and are committed to excellence, innovation, and professionalism. www.bostwick-braun.com
---
Please follow these 3 easy steps to register:
CLICK on your Product Category below
FIND your product(s) in the Product Description section. If you don't see your product(s) or similar, try clicking around to other Product Categories, or please email Julie at julie@presidentscouncil.com.
ADD to your cart.
---
Cancellation Policy
Our cancellation deadline for this event will be November 6th, 2017.
No refunds are possible after November 6th, 2017.
Substitutions are available at any time. Please contact us if you have questions.
---
No products were found matching your selection.